FINALLY!...A Simple Toy Storage Solution That Gets Rid of that LEGO® DISASTER ZONE Off Your Floor ONCE & FOR ALL
...Watch the Video and See Why Lego-Loving Kids (and especially Moms)
LOVE This Award-Winning Toy Storage Box For Organizing Your Legos
Buy the BOX4BLOX Organizer at Amazon.com NOW

 
Click the Amazon "BUY NOW"
Button Below to Order

ONLY $47.70
Incl. FREE SHIPPING 
US-Based Customers Only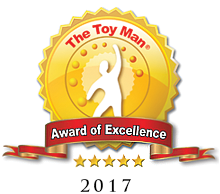 Product Review - BOX4BLOX - The Ultimate Lego Storage Solution
by  Rev. James G.W. Fisher - The Toy Man® - Product Evaluation Specialist  

Evaluation Report Summary - The BOX4BLOX is an innovative toy storage solution for keeping Lego® type blocks organized and tidy. It is a mother's dream of innovative design to help manage Lego® and similar items more effectively....  read full review here

"The Toy Man® Award of Excellence" is awarded to inductees that have an overall Evaluation Category Rating Average, ECRA™, of [5] Stars.
Here Are What Our Amazon Customers Are Saying About BOX4BLOX 
This box is exactly what you need for the mini Legos. Perfect design and idea, will help greatly not to lose all the small pieces!
Michelle Rutledge
WINTER HAVEN, FLORIDA
Fast delivery and great product. My girls have been playing with their Legos non-stop since they are now super organized instead of four separate containers.
Juliet Roberts
COLUMBIA, SOUTH CAROLINA
My 8 yr old grandson has been drawn to the box. He is fascinated by how it sorts the Lego pieces, and spent most of Christmas Day shaking the box. It is a very cleaver way to manage Legos. Thank you!
lDenise Cattie
ATLANTA, GA
This block is awesome! it sorts the blocks for my son and helps him to not dump everything out when looking for one of the tiny blocks. Shipping was super fast! I live on an island in ALASKA and I was impressed when I got it in three days! They must have shipped it 10 seconds after I ordered it.
Debra Bryant
KODIAK, AK
This box pretty much saved my sanity! Moms and dads of lego fans, I thought I had reached that point of no return. But thanks to this product and Amazon prime getting it to me in just a few days, 15 different Lego sets got sorted into appropriate box and we survived. Worth every penny I spent on it!
Lisa Agostinho
HUDSON, MA
BOX4BLOX Eliminates All Your Hassles & Makes Tidying Up Your Legos FUN!
Meet the Kiwi Mom of Four and the Inventor of the BOX4BLOX
Hello,  I am Moira Botherway, a Mom of four and my husband Peter and I are the inventors of the BOX4BLOX Lego storage organizer.

We live in New Zealand, but we manufacture the BOX4BLOX in the United States where we sell it exclusively online, via Amazon.com.

Over the years we have had an awful lot of Lego in our house, with it being by far the kid's most popular and favorite toy. But let's face it from a parent's perspective those pesky little plastic bricks can be a real pain in the butt.

In fact the BOX4BLOX Lego storage organizer evolved from a classic "light bulb" moment, after finding all the kids Lego tipped out over the floor, minutes after I had just spend over an hour sorting it all into a expensive new Tupperware tackle box. It was at this moment, I casually mentioned to my husband Peter
"Someone should invent something to sort Legos like those things they use in the bank to sort coins"


BOX4BLOX - Frequently Asked Questions
I am a crazy Lego enthusiast with thousands of Lego pieces. Does the BOX4BLOX Lego storage box come in larger sizes?

Unfortunately not. While the BOX4BLOX was designed more as an organizer and storage solution for your average family type Lego user, we can assure you mad keen Lego enthusiasts with thousands of Lego pieces that you will find the BOX4BLOX invaluable just as sorter.  In fact here is a link to a product review carried out by the Adult Fan Of Lego (AFOL) web site at Brothers-Brick.com. 

Click Here to Read the Review
Why does the BOX4BLOX not have a handle?

The simple answer is that, when the BOX4BLOX is full of Legos, it is quite heavy (especially for kids), so the easiest way to carry it is by picking it up with two hands under the bottom tray. We can assure you, you will only ever pick it up wrong once!! While we do have a handle design registered, it is quite costly to implement and would also detract from the clean cube look of the finished product. 

What types of bricks does BOX4BLOX Lego storage container hold and sort?

BOX4BLOX is meant for use with Creator (SystemTM) scale bricks from the LEGO Company, and similarly scaled bricks from other companies like Mega Bloks, Rockenbok and Best-LockTM. It is not meant for use with LEGO Explore (Duplo) or Baby (Primo) scale toys, which are too large for the sorting trays.

Buy the BOX4BLOX Lego Storage Box Via Amazon.com 

Click the Amazon "BUY NOW" Button Below to Order


ONLY US$47.70
Incl. FREE SHIPPING 
US-Based Customers Only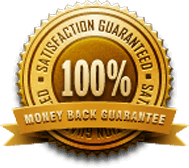 BOX4BLOX Comes With a 60 Day Satisfaction Guarantee
and a 5 Year Replacement Part Warranty 
That's right, we are so confident that you will absolutely love your BOX4BLOX that we provide a full 60-day, no questions asked, money-back guarantee.
Plus, we also offer a product warranty, offering to replace any broken or damaged parts for 5 years from the date of purchase.